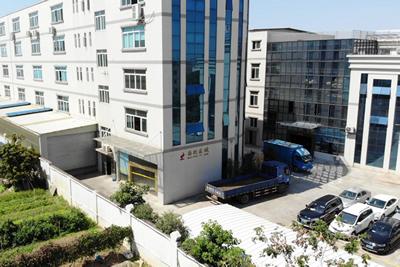 Foshan Haiyue (Hirol) Medical Equipment Co., Ltd designs and manufactures high quality and extremely reliable products used for dental surgery. Our primary line of products include dental chairs and air compressors used to power dental instruments such as dental handpiece. In addition to our standard line of products, we also offer custom equipment upon request.
Hirol is headquartered in the Nanhai National Ecological Park in Guangdong Foshan, China's hub for the production of dental products. Our factory covers more than 10,000 square meters and is divided into specialized workshops. We have a metal processing workshop, molding workshop, and dental production workshop. The factory has an annual production capacity of 6,000-8,000 dental chairs. The production aspect of the company is supported by our sales team with more than a decade of experience in this industry. They have rich knowledge of the underlying technology and we can handle the import and export procedures for every country. Thanks to our 5 distinguished engineers with years of engagement in dental chair design, we have thoroughly researched the needs of dentists and their patients all over the world. As a result, we can provide personalized customizations for customers everywhere. Additionally, all products are made from environmentally-friendly materials.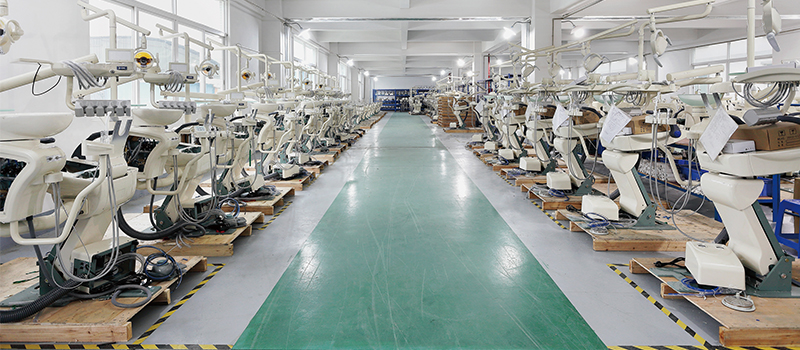 We have IQC, OQC, and other testing departments which carry out thorough testing of our purchased goods and finished products. We also utilize an ERP management system to optimize the effectiveness of each department and how they interact with one another. The results have been outstanding as management and operation is now seamless. Through ERP system cooperation, internet connectivity and supply management nodes allow the enterprise to integrate systems with raw material suppliers to create a more agile operating experience. Additionally, the customer relationship management model used by Hirol enables us to fully grasp the needs of the market and adapt to the orientation of trends. All of these programs help to promote the development of our upstream and downstream interactions. Standardized production guarantees the quality of our products. For example, according to the production number provided by the user of a water heater, we can query which supplier their equipment came from, who performed the IQC test, when it was in the warehouse, when it was installed, and when the OQC testing was performed at the factory. Through the entire development, each piece of data can be queried to facilitate a smooth follow-up service process.
Today, our company is ISO9001, ISO13485 and SGS certified. Hirol products are exported to Dubai, Russia, Turkey, Uzbekistan, Colombia, and across the Middle East.